DGB 750
H2 Nicotine Shots
Fully TPD compliant: Unflavoured and ready to go simply add one of these 18mg salt shots to a 50ml short fill for a desired 3mg strength.
Ns Hit Salt Nicotine E-Liquid is a salt based nicotine E-Liquid which captures the natural salts found in the tobacco leaf to produce a smooth vape without any harsh throat hit. This allows the nicotine to be absorbed quicker in to the body give you the natural rush as experienced through a smoked cigarette.
Vaping Ns Hit Salt Nicotine at higher nicotine strength 18mg is not the same as vaping 18mg traditional E-Liquid its much smoother and provides a rush much quicker for longer.
Authentic Rizla
Unbleached
Full Box x 50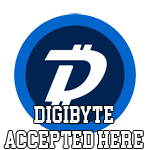 100% Quality
We guarantee you the sale of Quality Tech.
Payment Options
We accept DGB Coin or Paypal.
Free Shipping
Free Delivery to 100+ Locations
30-Days Returns
Return or exchange items purchased within 30 days to receive full refund, subject to market price of DGB.