DGB 2000
RAW XXL Extra Large 1970s Style Rolling Tray - 50cm x 38cm
RAW XXL 1970s Style Rolling Tray - Jumbo sized metal rolling tray featuring the well known RAW branding and logo - 50cm x 38cm ( 20" x 15") - Features a ridge to stop papers, tips and accessories from slipping down the tray - Perfectly curved and smooth corners - High quality, thick metal design - not party sized!
Authentic RAW
Large Type
1970s Style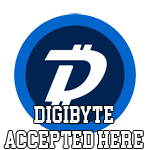 100% Quality
We guarantee you the sale of Quality Tech.
Payment Options
We accept DGB Coin or Paypal.
Free Shipping
Free Delivery to 100+ Locations
30-Days Returns
Return or exchange items purchased within 30 days to receive full refund, subject to market price of DGB.