DGB 2000
Authentic RAW Classic Natural Rolling Paper Tips (Pack Size: 50)
Raw papers are pure, less processed rolling papers unlike anything that you have ever seen or smoked. because it contains hybrid blend of unbleached (not chlorine whitened) fibers, the paper is translucent natural light brown color.
Authentic RAW
Unbleached
Full Box x 50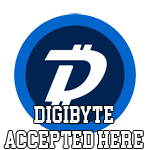 100% Quality
We guarantee you the sale of Quality Tech.
Payment Options
We accept DGB Coin or Paypal.
Free Shipping
Free Delivery to 100+ Locations
30-Days Returns
Return or exchange items purchased within 30 days to receive full refund, subject to market price of DGB.