DGB 5000
SSD Drive UV-S 240GB 2.5" SATA III SSD
SSD Drive UV-S series SSD is equipped with a SATA III interface in a standard 2.5 inch form factor. The drive provides fast read speeds that can effectively shorten boot time and boost application launch speed, giving it an enormous advantage over traditional HDD. UV-S SSD has a wide range of capacities, fast read/write performance and low energy consumption, making it the ideal storage solution to satisfy every need.
Solid-state storage devices with much lower operation temperature to ensure higher reliability than traditional hard drive. Faster operation for system boot up and application software loading. Low power consumption with power saving implemented. LDPC ECC correction Program upgradable Static and dynamic wear-leveling TRIM support Low noise operation 2.5" 7mm
Capacity 240GB Interface SATA 6Gb/s (compatible with SATA 3Gb/s and SATA 1.5Gb/s) Dimensions 100x69.8x6.8 mm(LxWxH) Form Factor 2.5 inch Controller Phison S3111-S11 NAND Flash Memory TLC DRAM Cache Memory 32MB Max Sequential Read 560 MB/s Max Sequential Write 470 MB/s Max Random 4K Read 30 MB/s Max Random 4K Write 100 MB/s Max Random 4K QD32 Read 270 MB/s Max Random 4K QD32 Write 340 MB/s
SSD Drive
240GB
Solid-state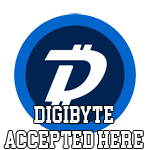 100% Quality
We guarantee you the sale of Quality Tech.
Payment Options
We accept DGB Coin or Paypal.
Free Shipping
Free Delivery to 100+ Locations
30-Days Returns
Return or exchange items purchased within 30 days to receive full refund, subject to market price of DGB.